Feeding Humanity Sustainably Movement Launch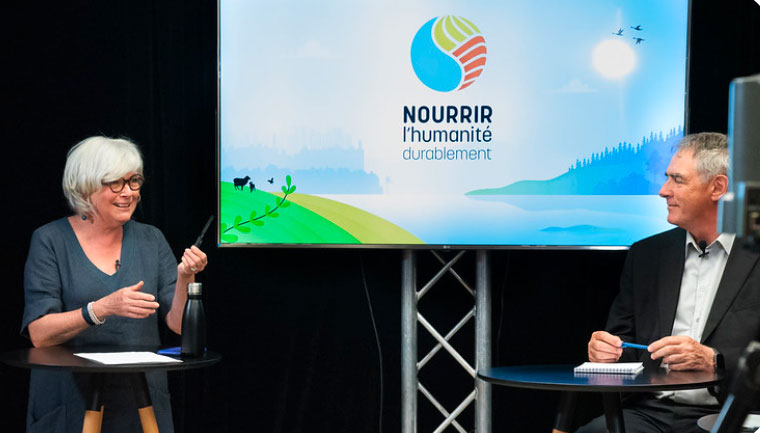 Feeding Humanity
Sustainably Dialogue
---
Legal foundations
for more sustainable
food systems
---
May 25, 2021
Contributing to UN efforts
This international event was part of the run-up to the Food Systems Summit, which will be held by the United Nations (UN) in September 2021. To enrich the discussions at the summit, the UN invited governments and civil society organizations to discuss methods to ensure sustainable, equitable, and safe food for all of humanity.
To this end, the Ag & Food Exception Coalition held this dialogue event and shared the proceedings of the discussions with the UN.
A powerful theme
The members of our Coalition believe that international law must be rebalanced to give governments greater latitude to strengthen their food autonomy and security. This constitutes the theme of the event.
Several high-level stakeholders attended, including the Honourable Liza Frulla, who co-led the initiative to establish the UNESCO Convention on the Protection and Promotion of the Diversity of Cultural Expressions and today serves as the executive director of the Institut de tourisme et d'hôtellerie du Québec; Jean-Louis Rastoin, founder of the UNESCO Chair in World Food Systems; and Geneviève Parent, who holds the Legal Research Chair in Food Diversity and Security from the Université Laval.
Marcel Groleau, Co-President of the Ag & Food Exception Coalition and President of the Union des producteurs agricoles, and Gérald Larose, a social worker, unionist, professor and researcher, concluded the discussion-rich event, which kicked off the Feeding Humanity Sustainably movement.
* The event was held in French only; the talks are available by clicking on the speakers' names above.